Call us now: (860) 800-MCLE or (860) 800-6253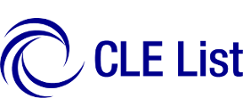 Barristers Educational Services
Barristers Educational Services celebrated its 20th anniversary in 2014. Known for its lively and uniquely interesting style of CLE, Barristers was founded in 1994 by William R. Newman, an attorney in Hattiesburg, Mississippi. Like most lawyers, Billy realized soon after passing the bar that law school teaches lawyers very little about the practical nuts and bolts of everyday law practice. He attended several CLE courses hoping to fill in some of the gaps and was sorely disappointed when most of these seminars failed to focus on the practical "how to's." Billy also felt that seminar reference manuals should be more than mere copies of applicable statutes. Hence Barristers was born.
The first Barristers course was offered in July 1994 in Natchez, Mississippi. Appropriately, the first speaker at this first seminar was an actual barrister, the late Lawrence Branyon, a barrister of the British bar who completed his career in Natchez. Mr. Branyon opened the inaugural Barristers offering with a very practical, step-by-step discussion of drafting basic Wills.
In the ensuing twenty years, Barristers has continued to seek out and experiment with new approaches to make CLE more useful and -- quite frankly -- less boring. Barristers courses are now offered in six states and cover virtually every area of practice. In all this time, however, Barristers remains committed to its three founding goals:
1) CLE that is interesting and practice oriented, with an emphasis on the "nuts and bolts" of law practice;
2) CLE that is affordable (as evidenced by Barristers' famous "Buy One In-Person Seminar, Get Another at Half-Price" offer);
3) CLE that is convenient to where you live and work.
Participate in our seminars at multiple venues across the South, or experience the supreme convenience of our live webcasts or on-demand courses (available anytime and anywhere with an internet connection).
Why choose CLEList.com? It's simple. We list the expert training you need for your practice and for fulfilling your state MCLE requirements. We list online courses, live seminars, classes and on-demand training, as well as feature a legal reference bookstore - all taught or produced by experts in their field. We even offer discounts up to 20% on featured training products from our partner organizations.
Are you an attorney, paralegal or legal assistant? You will find a variety of course topics, formats and sponsoring organizations. Do you represent a sponsoring organization? Not only do we list events, we can help you find the perfect venue or speaker for your class.
Welcome to CLEList.com.
"This workshop saved our company thousands of dollars, and will most likely permanently secure our business. The handout alone is worth a fortune." "
"This is a great seminar! Very informative. More than I expected. Great manuals!"